Super Fund Assets
Nobody buys a Ferrari and insures it with budget insurance – neither would you purchase a Rembrandt and expect your office contents to cover it!
A specialist piece requires specialist insurance and there is none more experienced than R&M Insurance Brokers. Effective 1 July 2016, new and existing collectables and personal assets purchased by a fund must be insured in the name of the fund within 7 days of purchase. High Net Worth and SMSF has been our specialty for more than 20 years. Our history is bedded alongside Superannuation services and administration.
Collectables and Personal Use Assets Insurance will cover you for loss or damage to collectables that form part of your SMSF such as artwork, jewellery, sculptures, classic car collections, wine collections and antiques.
Key Features of our Super Fund Assets insurance include:
World Wide coverage
Tailored policy wordings to suit individual Super Funds
A range of insurers that we can go to for the most appropriate cover
Personal service so you know who you're dealing with when the time comes to claim
Contact us to see if our services can benefit you.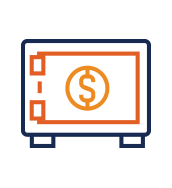 R
&

M Insurance Brokers

1st Floor, 184 Parry Street
Newcastle West, NSW 2302
GET A QUOTE!
Let us know how we can help and one of our insurance professionals will be in touch shortly.