PLEASURE CRAFT
Comprehensive cover for private vessels, power or sail, stored in or out of the water, including water skiing or yacht racing options.
PERSONAL WATER CRAFT
Jet Skis designed to be operated by a person standing, sitting astride or kneeling on.
COMMERCIAL VESSELS
Property and various liability covers designed for charter, tourism and small hire fleets.
BLUE WATER / INTERNATIONALLY BASED
One off journey or vessels permanently based outside Australia or New Zealand.
MARINE INDUSTRY PACKAGE
Broad package solutions for entities working for the marine industry including marinas and lifting facilities.
MARINE TOURISM OPERATORS
Package solutions covering from the office/outlet to the operation. Operations such as hire vessels, fishing and kayak tours.
Partner With Us!
Did you know that your boat insurance can support your club through our Cruiser Club program!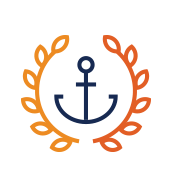 R
&

M Insurance Brokers

1st Floor, 184 Parry Street
Newcastle West, NSW 2302
GET A QUOTE!
Let us know how we can help and one of our insurance professionals will be in touch shortly.