Partner With Us
There are opportunities to work in conjunction with R&M and deliver insurance solutions to your membership or customer base. We are very selective about who we work with and only offer agreements where we are certain our services will be beneficial to all involved.
We work in two specific industries that we can service comprehensively.
Yacht and cruising clubs
R&M are a long term specialist in the Marine Insurance Industry.  We work in conjunction with local yacht and cruising clubs, to place Club and Member policies together. In this way, club sailing programs, or other ancillary services, can benefit from a profit share program.
CYBER INSURANCE COVER
We invite Managed Service Providers and Network/Computer specialists to work with R&M Insurance Brokers, to provide end point solutions for your client.
With Hacker Insurance Cover your client is able to appoint their own IT provider (you) to repair and restore computer systems. These costs are covered under the policy, meaning your client doesn't pay, and your services are paid for by the insurer. Your overtime, and your client's downtime, can be risk managed by an insurance product as part of your MSA.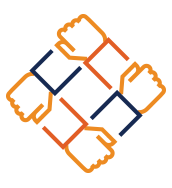 R
&

M Insurance Brokers

1st Floor, 184 Parry Street
Newcastle West, NSW 2302
GET A QUOTE!
Let us know how we can help and one of our insurance professionals will be in touch shortly.