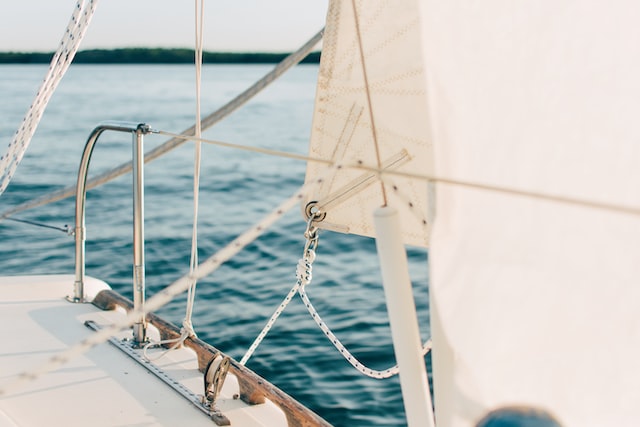 If you own a vessel and are seeking commercial marine insurance, one of the first steps you will need to take is to have your boat surveyed. A boat survey is a comprehensive inspection of your vessel that can identify any existing or potential issues that may impact the vessel's safety, seaworthiness, and value. Your vessel needs to be in Commercial Survey if you want to use your vessel commercially.
This survey is also a critical component in obtaining the right insurance coverage for your vessel. The commercial hull insurance requires that your vessel is in Commercial Survey. By providing insurers with a detailed assessment of your vessel's condition, a boat survey can help you secure the most appropriate coverage for your unique needs, while ensuring that you are not paying more for coverage than necessary. 
In this article, we'll explore why a boat survey is an important step in securing commercial marine insurance, and what you can expect during the survey process.
What is a Boat Survey for Commercial Marine Insurance?
A boat survey is an inspection of a boat, typically performed by a professional surveyor, to assess the condition of the boat and determine its value. 
The purpose of a boat survey is to identify any potential issues with the boat, such as structural problems, water damage, or mechanical issues, and to provide a detailed report of the boat's condition. Boat surveys are often required when buying or selling a boat, or when obtaining insurance coverage.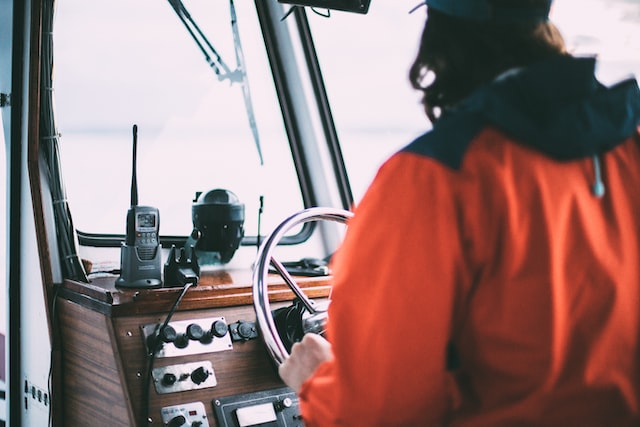 What Happens During a Boat Survey?
During a boat survey, a qualified marine surveyor will inspect your vessel from stem to stern, evaluating its overall condition, safety, and seaworthiness. The surveyor will typically start by examining the exterior of the vessel, looking for any signs of damage, wear and tear, or other issues that could impact the vessel's performance or safety. They will then move inside the vessel, examining the cabin, electrical systems, mechanical systems, and other important components.
Throughout the inspection, the surveyor will use specialised tools and equipment to test the vessel's systems, such as moisture metres, sounders, and compression testers. They may also take samples of fuel, oil, or other fluids for testing, and may use cameras or other imaging equipment to get a closer look at hard-to-reach areas of the vessel.
The surveyor might also examine the boat's hull, deck, superstructure, and mechanical systems, as well as its electrical and plumbing systems, to ensure that everything is in good working order. They will also take into account the age of the boat, its maintenance history, and any previous repairs or renovations that have been performed.
Why Are Boat Surveys Needed for Commercial Insurance? 
The commercial survey categorises your vessel for the type of activity you intend to use it for and defines the navigational limits that you're authorised to use it in. It also gives written confirmation that your vessel is seaworthy.
A thorough and accurate boat survey can help ensure that the boat is in good condition and that any potential issues are identified and addressed before they become more serious and expensive to repair.
Depending on the age of your vessel, there will be timeframes advised on when an Out-of-Water survey will be required and when an In Water survey is appropriate. This can assist your case in the insurance procurement process. Having a report written by a qualified professional stating that your vessel is fit for purpose and is in good order goes a long way to reducing premiums and opening up insurance markets. It's not always compulsory but if it's available, it's always helpful.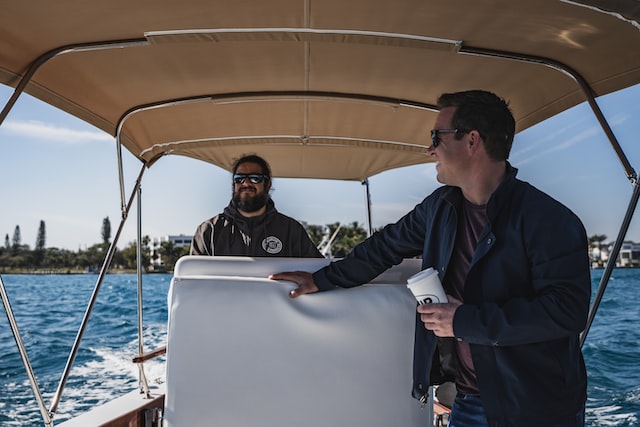 Is there a Difference between Commercial Survey and Insurance Survey?
Yes, a Commercial Survey will not necessarily give a detailed inspection report for the insurance companies to review. A Commercial Survey is primarily to let AMSA know that the vessel is seaworthy and fit for purpose. It is brief in nature and primarily used for compliance.
An Insurance Survey is a comprehensive report for the owner to see detailed information on the condition of their vessel. It gives the insurance companies confidence that the vessel is well maintained and doesn't present as an unnecessarily high risk whilst being operated. The report will come with photos and recommendations if problems are identified.
Once the inspection is complete, the surveyor will provide a detailed report outlining their findings, including any areas of concern or issues that need to be addressed. This report is a valuable tool in negotiating with insurers, as it provides a detailed assessment of the vessel's condition and can help ensure that you have the appropriate coverage for your unique needs.
How to Get a Qualified Boat Surveyor?
Finding a qualified boat surveyor is a crucial step in the process of obtaining commercial marine insurance. Here are several ways you can find a qualified surveyor:
Look for surveyors who are accredited by recognized industry organisations, such as the Society of Accredited Marine Surveyors (SAMS) or the National Association of Marine Surveyors (NAMS).
Ask for recommendations from other boat owners or industry professionals, such as marine mechanics or yacht brokers.
Check the surveyor's credentials and experience by reviewing their website, resume, or other online resources.
Contact the surveyor directly to discuss your needs and to ask any questions you may have. It's important to find a surveyor who is responsive, professional, and has experience working with vessels similar to yours.
Request a sample survey report and references from past clients to ensure that the surveyor has a track record of providing thorough and accurate reports.
Contact or work with an

insurance broker

. They have a network of qualified surveyors that can help your case and value your vessel appropriately. 
By taking these steps and doing your due diligence, you can help ensure that you find a qualified boat surveyor who can provide the information you need to obtain the right commercial marine insurance coverage for your vessel.
Working with an insurance broker not only helps your marine operations to get properly and adequately valued, but it can also secure the right policies and coverage that is the right fit for your business needs. Get started with boat surveys right and insure your marine business with the best protection.