At R&M we understand the pride and care each one of our clients puts into taking care of their vessel.
To ensure we can convey this information to your insurers, we have put together this guide to help you figure out what steps you should be taking to ensure your boat is not only in the best shape—but the insurer knows it too.
How To Stay Afloat with Private Pleasure craft Insurance:
1. Survey Requirements
The best possible form of information for an insurer is an out-of-water survey, completed by a qualified marine surveyor or shipwright. This gives the insurer all the information required about the vessel's condition, suitability for specific uses (ie. Racing) and is great evidence of your ongoing efforts to maintain the vessel. It is always expected that any recommendations in the survey will be adhered to.
If you have never had a Survey completed in the past or are new to sailing, a Marine Survey is an in-depth report of your vessel. Typically your vessel will be slipped out of the water at a Marina and inspected. A surveyor will inspect all aspects of your vessel, make recommendations and advise of the seaworthiness of your boat.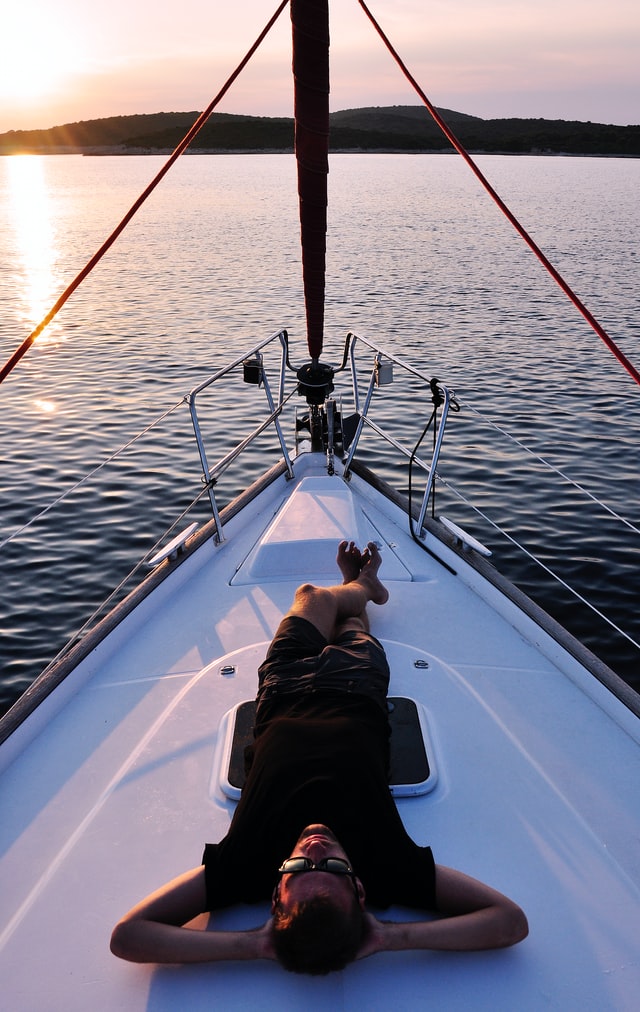 2. Rigging Requirements
Insurers have experienced a high volume of rigging claims throughout the years. Their efforts at mitigating risk mean that most policies now impose a '10-Year Rigging Requirement'. This condition means any rigging older than 10 years will either need to be replaced, or inspected by a qualified marine surveyor/shipwright and be declared 'satisfactory'. If new rigging has been purchased, an invoice will satisfy all requirements.
3. You'll Need Photographs
Current photos go a long way to proving the condition of your vessel. They will be supplied as standard inclusions in your Survey, but sometimes an insurer is happy for you to supply your own and show what the boat currently looks like. Insurers typically ask for photographs to be provided annually to track the condition of the vessel over a period of time.
What they want to see:
Minimum 6 colour photographs, showing the hull, interior and engine bay. For example, long distance photos, or pictures taken from a Race gallery will not be sufficient.
Frequently Asked Questions
"I want to buy a boat – what do I need to get before an insurer will cover me?"
Insurance companies only want to know the facts. They will almost always request the most recent out-of water survey alongside your personal information and basic vessel information. To make sure your survey will be accepted, use the following guidelines:
Year Built

Survey Requirement

Prior to 1980

A full out of water survey completed by a qualified Marine Surveyor within the

last 12 months.

If the vessel has been restored or rebuilt, they will want to see a minimum of 6 colour photos and possibly a valuation.

1980-90

A full out of water survey completed by a qualified Marine Surveyor within the

last 12 months.

1990-2000

A full out of water survey completed by a qualified Marine Surveyor within the last

12 months.

2000-2010

A full out of water survey completed by a qualified Marine Surveyor within the last

5 years.

2010 – Present

An out of water survey completed. Some insurers are happy to accept based on photographs or an in-water insurance inspection.
How you store your boat will also be important. You have options such as:
Swing Mooring

Marina Berth

Hard Stand

Private Residence
Each of these will be a different rating factor in the insurance premium. If it's on a swing mooring, the insurers will ask us to "pin drop" the exact location. So it's important you've thought about it before buying the vessel.
"My boat insurance is coming up for renewal, do I need to do anything?"
Your insurer will always specify in the policy conditions of your current insurance policy whether any actions need to be taken for the coming year.
Typical Conditions include; Photographs, Rigging Inspections, Valuations, In-Water Inspections or a full out-of water survey. We will always list these conditions in our correspondence with you. 
Your Survey will last up to five years for renewals.
"I can't get a survey completed before my policy is up for renewal, what can I do?"
If you know you're not going to be able to get a survey completed before your policy finishes, call your broker, we can talk to the insurer on your behalf about the situation and can in certain circumstances obtain an extension on your deadlines or find other ways to satisfy the renewal conditions. There is no guarantee of the insurer agreeing to any changes, so it's always best to keep it in your own hands.
We develop relationships, understand unique risk, and address your needs first. Let us help you get it right the first time.