Our Story
R&M is a family owned insurance brokerage that has been operating in Newcastle since 1976. Known primarily for their expertise in the Marine industry, our services have diversified organically into a boutique offering of specialist industries.
Navigating a changing landscape in the general insurance services, we remain an unaffiliated brokerage. We act in the best interests of our clients, free of any corporate ownership pressures or underwriter alignments.
We are proud of the family values that infuse our corporate culture. We are an insurance brokerage that exists to benefit others.
Our History
We are proud of our history and would like to share our story.
6 December 1976
R&M Insurance Agencies was registered as a trading name – Registered Office 301 Brunker Rd, Adamstown.
26 November 1986
Incorporation of R&M Insurance Brokers Pty Limited, address 2 Cromwell St, New Lambton. Company directors being Patrick J Murphy and Margaret C Murphy.
30 June 1997
Purchased from Pat and Margaret Murphy by Greg Gilkison, through his family trust.
Present Day
Greg Gilkison is the owner and Director of a brokerage that continues to grow as an influential service provider.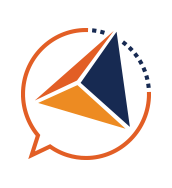 R
&

M Insurance Brokers

1st Floor, 184 Parry Street
Newcastle West, NSW 2302
GET A QUOTE!
Let us know how we can help and one of our insurance professionals will be in touch shortly.