Transport and Logistics
Motor Fleets, heavy motor vehicles, commercial vehicles and earthmoving equipment are just some of the vehicles covered by a Transport and Logistics Insurance.
R&M understand the complexity of this industry and works with our clients to provide complete risk management and insurance solutions.
Generally, cover includes:
Property (Covers items for accidental loss or damage generally anywhere in Australia)
Business Interruption (cover for loss of profit/revenue/income/rent following an insured loss. Can include additional increased cost of working and claims preparation costs/professional fees)
Motor Vehicle (cover for all registered vehicles for which you are responsible, whether owned, leased, employees or hired)
Public Liability (covers you against the legal liability to third parties for personal injury or property damage resulting from an occurrence in connection with the insured's business)
Carriers Liability (cover against shipment loss, damage, and delay or goods transported)
Professional Indemnity (cover for legal liability to compensate third parties for loss sustained by or arising out of the negligent acts, errors or omissions on the part of the insured in the conduct of their business)
Management Liability.
Contact us to see if our services can benefit you.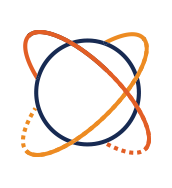 R
&

M Insurance Brokers

1st Floor, 184 Parry Street
Newcastle West, NSW 2302
GET A QUOTE!
Let us know how we can help and one of our insurance professionals will be in touch shortly.